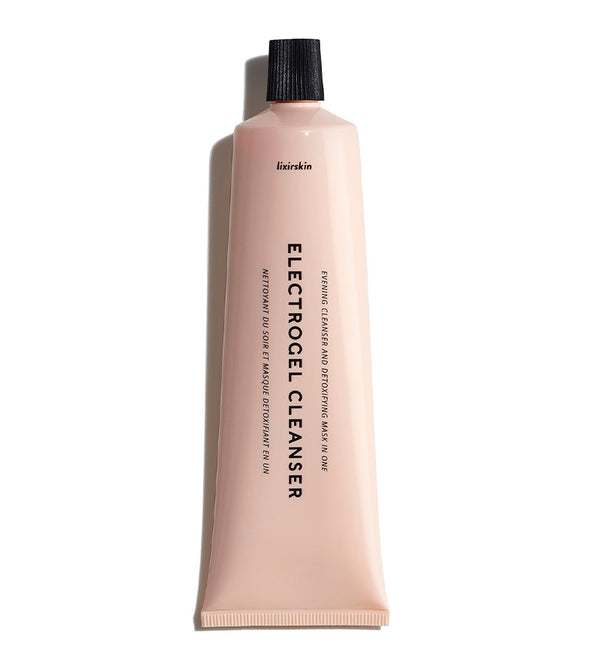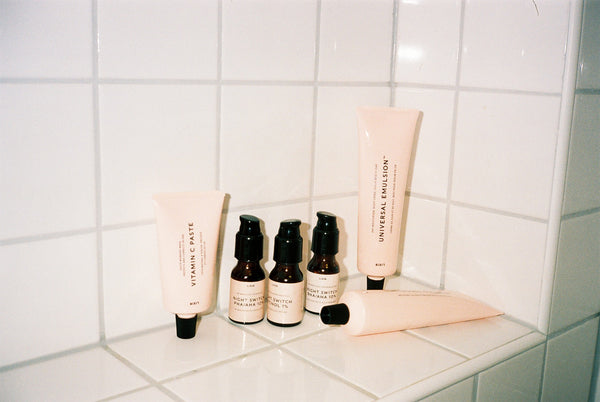 Electrogel Cleanser
Evening cleanser and detoxifying mask in one
Its creation
We wanted to create a cleanser that does it all, removes make up and detoxes your skin, because no matter how well you try and shield it from harmful toxins, some will still manage to get in.
ELECTROGEL CLEANSER is a rich cream cleanser with a twist. Interestingly what is bad for the skin generally has a positive electric charge, so we have included a very small negatively charged electrogel in the cleanser, the two attract each other and can be simply rinsed away!
What it does
Dissolves make up, dirt and reaches inside the pores to deep cleanse. The negatively charged Electrogel™ attracts, captures and eliminates positively charged toxins - pollution nanoparticles, heavy metals and free radicals - to give urban skin the ultimate detox.
How your skin feels
What you can and can't see has gone, your skin is truly clean, glows from within and can switch to repair mode.
How you feel
Breathe in Geranium, Sage, Rosemary and Chamomile whilst cleansing your skin.
To use
Apply generously with clean, damp hands to the face (including the eye area), neck and décolleté, massage for a minute, leave on for another minute and rinse with a clean towel mitt.
You can also use as a mask, apply on dry skin and leave for three minutes.
Ingredients
Aqua (Water), Caprylic/Capric Triglyceride, Oleyl Erucate, Cetearyl Alcohol, Butyrospermum Parkii (Shea) Butter, Glycerin, Cetearyl Glucoside, Bentonite, Phenoxyethanol, Oryzanol, Pelargonium Graveolens Flower Oil, Benzoic Acid, Glyceryl Laurate, Salvia Officinalis (Sage) Oil, Tocopherol, Dehydroacetic Acid, Rosmarinus Officinalis (Rosemary) Leaf Oil, Xanthan Gum, Anthemis Nobilis Flower Oil, Rosa Damascena Flower Extract, Citronellol, Geraniol, Limonene, Linalool.
FREE SHIPPING
with purchase on orders over $30
15% DISCOUNT
If you subscribe to our Newsletter
FREE SACHETS
2 free sachets for every order
HOW TO USE
Electrogel Cleanser
Buy this product as part of a set