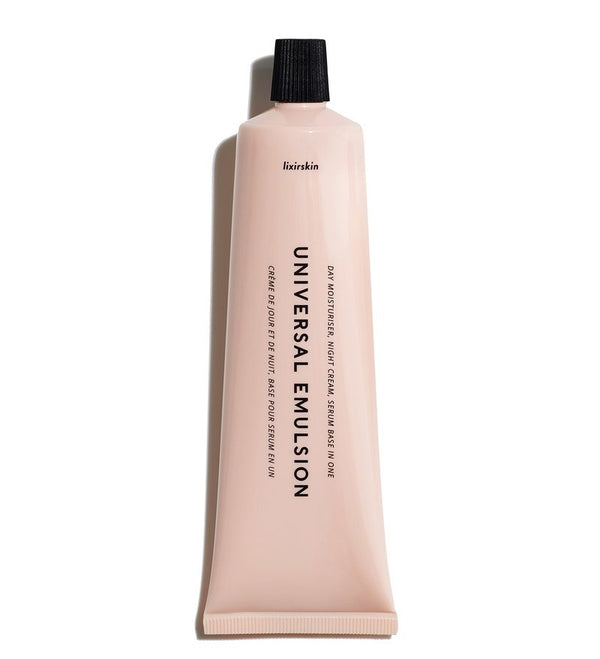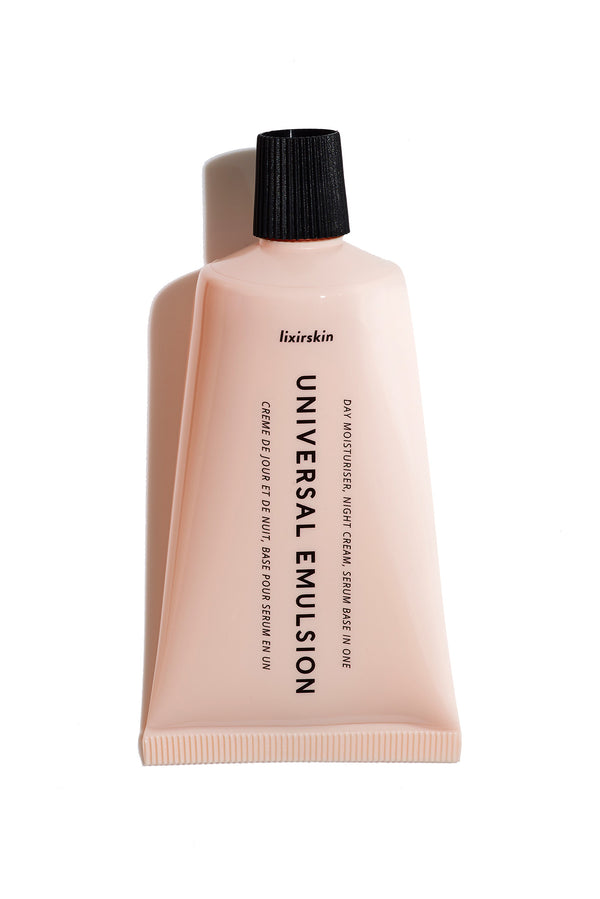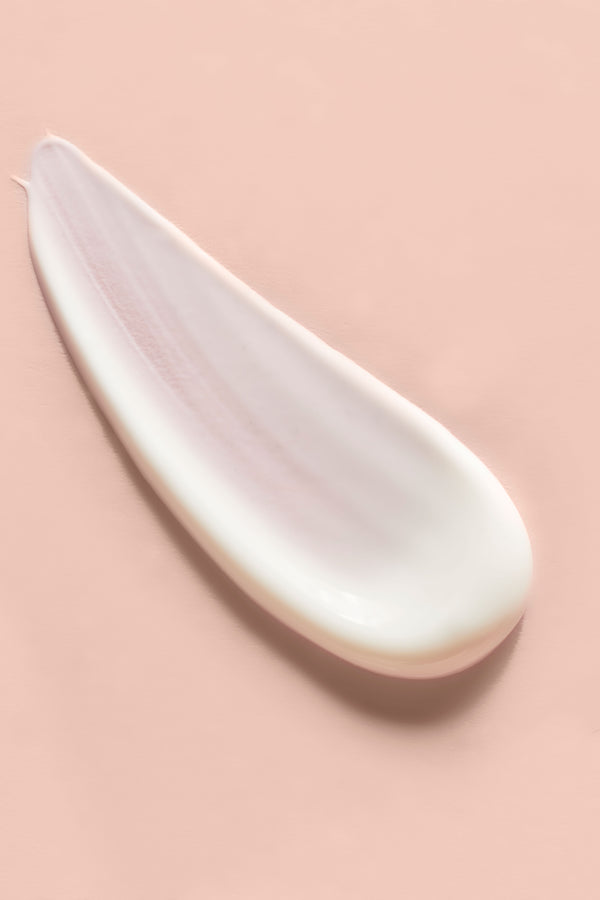 Universal Emulsion
Day moisturiser, night cream, serum base in one
Its creation
There is no such thing as a cream which is good for a bit of your skin and not the other – UNIVERSAL EMULSION is for the face, eye contour, lips, neck, décolleté, arms and hands. We wanted it light yet intensely moisturising for both day and night.
It is all about water, the ultimate anti-aging active, seemingly simple yet so difficult to retain in the skin. Water makes your skin comfortable and helps to transport biological messengers that your skin cells need, day and night.
We used an unusual emulsification technique to obtain an SPF 10 without any added sunscreens - so ideal as an urban day cream and primer. Never has an emulsion scored a meaningful SPF (clinically tested) without harmful added sunscreen ingredients – therefore it is also ideal for night and as your serum base when combined with our NIGHT SWITCH molecules.
What it does
Isolates the skin to shield it from UV and pollution which generate free radicals, keeping them OUT, rather than dealing with them once IN the skin. Provides natural UV protection with no added sunscreens. Delivers molecular water to the skin and boosts its ability to retain it.
How your skin feels
Dewy but not oily; velvety, smooth, firm, compact and plump when you touch. Wrinkles appear instantly less visible when you look.
How you feel
It glides on your skin - a few minutes to get you ready to face the world, and to relax at night, with Rose and Ylang Ylang.
To use
Warm in the palm of your hand - be generous, and apply to your face, eye contour, lips, neck, décolleté, hands and arms. Massage until the skin feels sealed - you'll know the feeling!
Ingredients
Aqua (Water), Oleyl Erucate, Squalane, Glycerin, Butyrospermum Parkii (Shea) Butter, Glycine Soya (Soybean) Oil, Oenothera Biennis (Evening Primrose) Oil, Cetearyl Alcohol, Cetyl Phosphate, Arginine, Myristyl Myristate, Olive Glycerides, Phenoxyethanol, Oryzanol, Carbomer, Ceramide 3, Benzoic Acid, Glyceryl Laurate, Sodium Hyaluronate, Tocopherol, Xanthan Gum, Cananga Odorata Flower Oil, Dehydroacetic Acid, Pelargonium Graveolens Flower Oil, Rosa Damascena Flower Extract, Benzyl Benzoate, Benzyl Salicylate, Citronellol, Farnesol, Geraniol, Linalool.
FREE SHIPPING
with purchase on orders over $30
15% DISCOUNT
If you subscribe to our Newsletter
FREE SACHETS
2 free sachets for every order
HOW TO USE
Universal Emulsion
FAQ
I have oily skin, is Universal Emulsion an appropriate moisturiser?
Definitely yes! It is light yet intensely moisturising, and helps your skin retain water. It gives you a glowy, dewy skin without leaving it oily!
Can the Universal Emulsion be used as a sunscreen? Does it have enough SPF?
It gives you a natural SPF 10 without added sunscreen, it is good if sun exposure is low but not when sun exposure is high.
Is the Universal Emulsion enough as an anti-aging product?
It can be enough but also a serum base when you mix it with our Night Switches. Retinol is the best anti-aging molecule.
Buy this product as part of a set
Shipping
For more details on our Shipping and Returns policy, please click here.