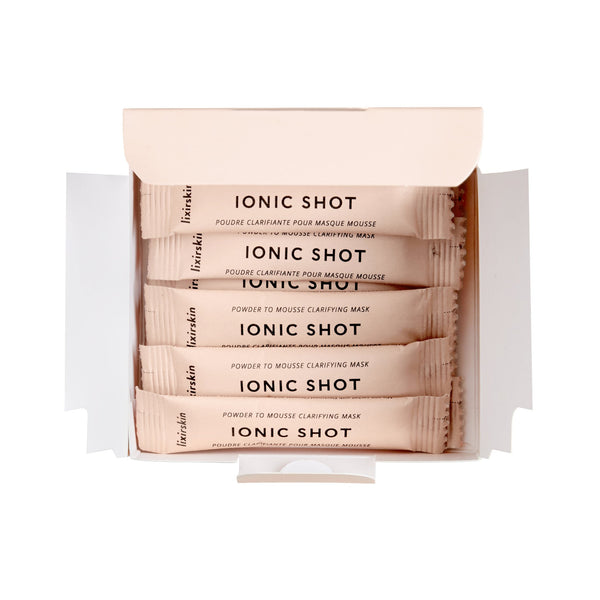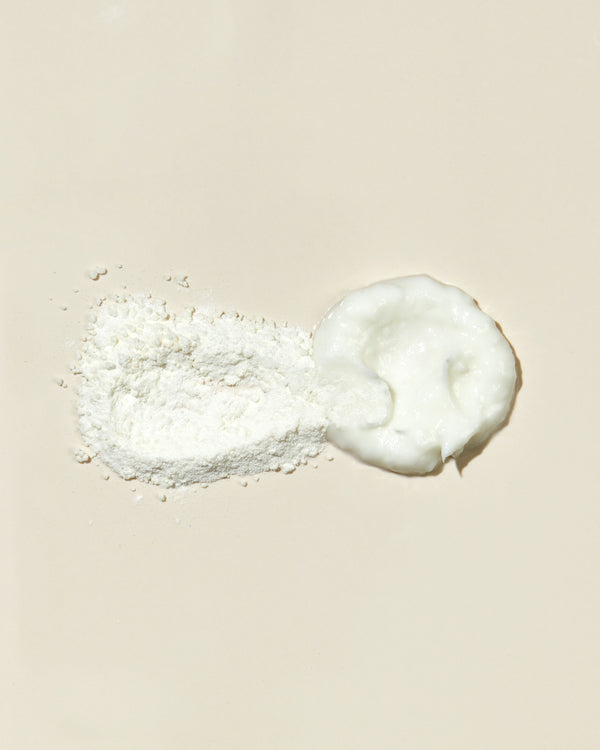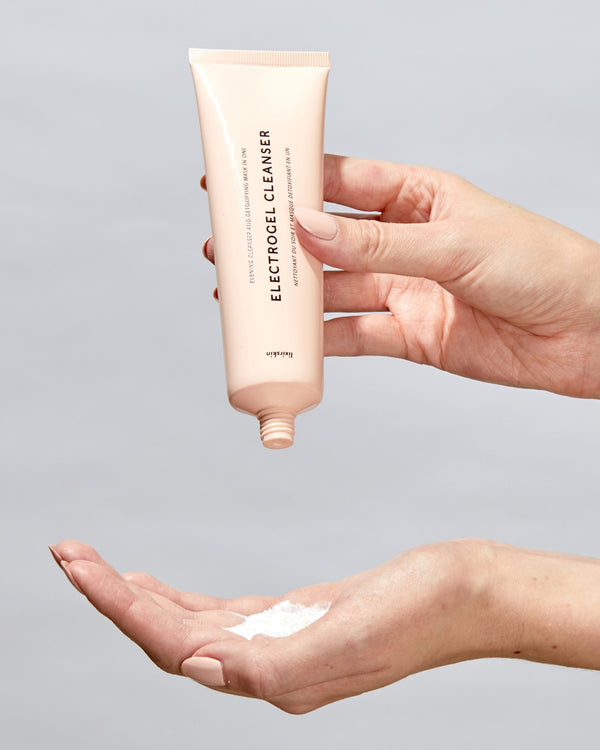 Ionic Shot
Powder to mousse clarifying mask
Its creation
What if we could create a booster for ELECTROGEL CLEANSER that would mimic the deep cleansing desincrustation phase of a galvanic facial? Meet IONIC SHOT.
Our negatively charged ELECTROGEL CLEANSER is able to reach deep inside the pores of our naturally positively charged epidermis, also acting as a natural delivery system for ionic shot simply because opposites attract!
Transforming from powder to mousse when mixed with ELECTROGEL CLEANSER, IONIC SHOT reacts with the sebum in pores to soften and dissolve it, helping to rapidly lift congestion.
Intensely ionic but barely alkaline, each sachet is formulated with Succinic Acid, Zinc Gluconate and Niacinamide to also help control sebum production, reduce spots and improve problem skin without drying out the skin.
What it does
An ionic desincrustation mask to rapidly lift pore congestion, help dry out spots, reduce blackheads and sebum production.
How your skin feels
From the first shot, your skin is clearer, refined and toned, pores appear less visible. Use as a month course to reduce congestion and improve problem skin.
To use
Use three times a week, mix one sachet with ELECTROGEL CLEANSER and work into a mousse, massage onto face for one minute, avoiding eye contour, leave for 5 minutes, rinse well with warm water.
Ingredients
Sodium Bicarbonate, Niacinamide, Kaolin, Citric Acid, Oryza Sativa (Rice) Starch, Zinc Gluconate, Sodium Cocoyl Glutamate, Succinic Acid.
FREE SHIPPING
with purchase on orders over $30
15% DISCOUNT
If you subscribe to our Newsletter
FREE SACHETS
2 free sachets for every order
Shipping
For more details on our Shipping and Returns policy, please click here.