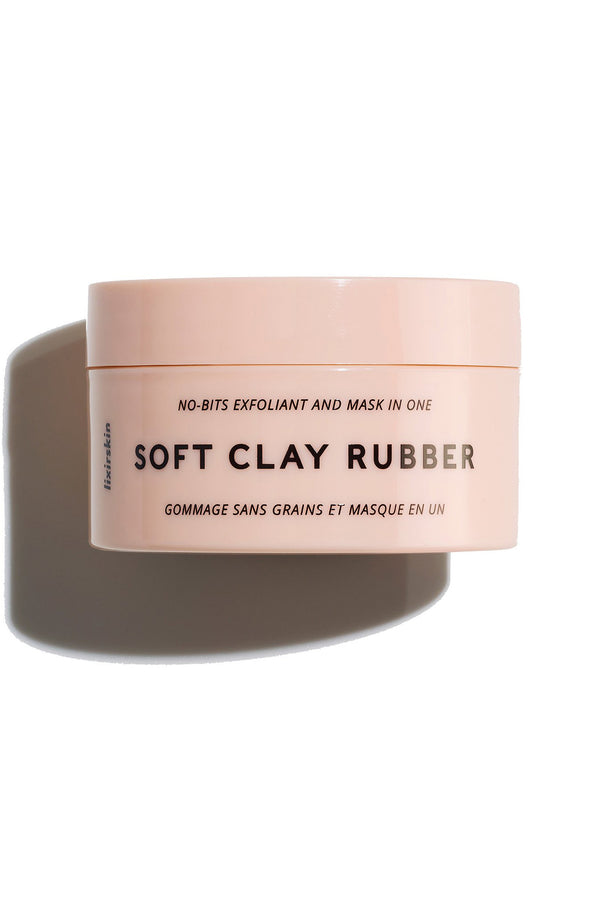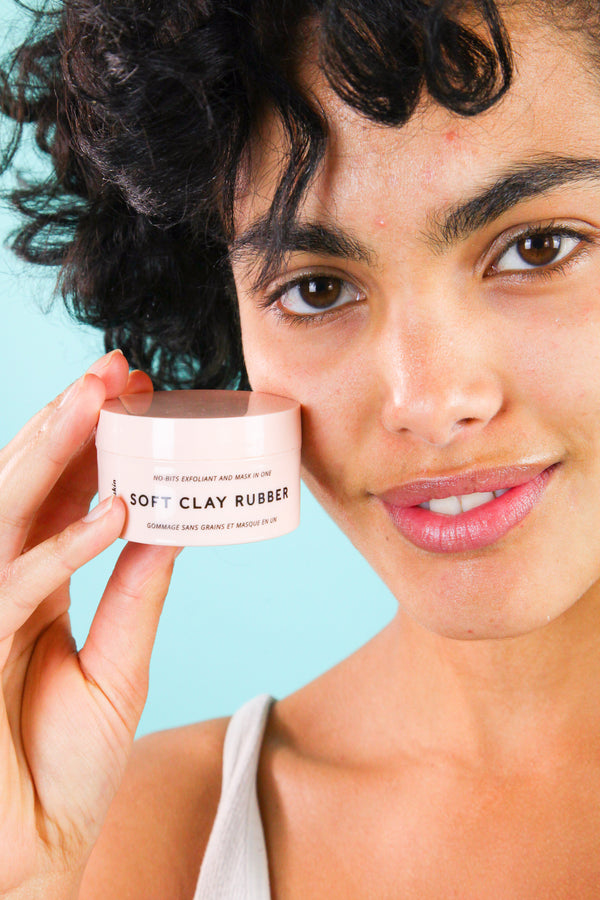 Soft Clay Rubber
No-bits exfoliant and mask in one
Its creation
Some skins are fine and blessed with tiny pores. Others are thick and blessed with strength but they have open pores that accumulate sebum and dead skin that can turn into blackheads. Yet formulae with "bits" can be irritating and abrasive as they merely scratch the surface of the skin without clearing the pores.
Soft Clay Rubber is a rub-off formula that combines enzymatic and mechanical exfoliation to leave your skin impeccable. It is developed in the true tradition of the French facial that always includes extraction - finally, a product that allows a gentle squeeze, safely without any stress to the skin.
What it does
3-step magic: First, keratolytic enzymes break down the keratin of dead cells that blocks pores. This then allows the white clay – the simplest yet supreme skin saviour - to clear congestion, draw out impurities and reduce excess sebum. Finally, the product dries and turns into a non-abrasive, mechanical exfoliant - the more you rub, the more dead cells are gone!
How your skin feels
Your skin is instantly clearer, purified and smoothed. The texture of the skin is refined and toned, pore and imperfections are less visible.
How you feel
Little skin gym - the massage, patting and rubbing action stimulates circulation, with the help of Mint and Bergamot.
To use
Once or twice a week, apply a thin layer to dry skin, massage and pat for one minute. Once the product has dried (this should take around 4-5 minutes), rub off with your finger tips. Where necessary, gently squeeze blackheads between two fingers and rinse well with warm water.
You can also use as a mask - leave for five minutes and rinse.
Double hit use for heavily congested skin: Apply first as a rub off exfoliant then reapply as a mask.
Ingredients
Aqua (Water), Kaolin, Cetearyl Alcohol, Cetearyl Glucoside, Phenoxyethanol , Behenyl Alcohol, Citrus Aurantium Bergamia (Bergamot) Fruit Oil, Butyrospermum Parkii (Shea Butter), Benzoic Acid, Glyceryl Laurate, Hydrogenated Castor Oil, Stearyl Alcohol, Dehydroacetic Acid, Sodium Hydroxide, Protease, Subtilisin, Mentha Piperita (Peppermint) Oil, Citral, Limonene, Linalool, Mica, CI 77491 (Iron Oxide), CI 77891 (Titanium Dioxide).
FREE SHIPPING
with purchase on orders over $30
15% DISCOUNT
If you subscribe to our Newsletter
FREE SACHETS
2 free sachets for every order
HOW TO USE
Soft Clay Rubber
Buy this product as part of a set